Guided Duck Hunts in Arkansas
With access to over 7,000 acres of leases over a 35 mile area, Ducks-n-Dogs offers a wide array of Arkansas waterfowl hunting opportunities. From flooded fields of rice, beans, milo and corn, to flooded timber, river sloughs, and cypress swamps we offer a a variety of fully guided duck & goose hunting opportunities. Our guides scout the surrounding area daily to locate positions holding the largest concentrations of birds to assure you and your hunting group a great waterfowl hunting experience.
Generally hunting is done out of skid blinds and pit blinds (although duck boats are sometimes used as conditions may dictate). Transportation to and from the blinds is provided by our Polaris crew-cabs or 4-Wheelers. Most of our fields employ decoy spreads of anywhere between 100 - 500 decoys.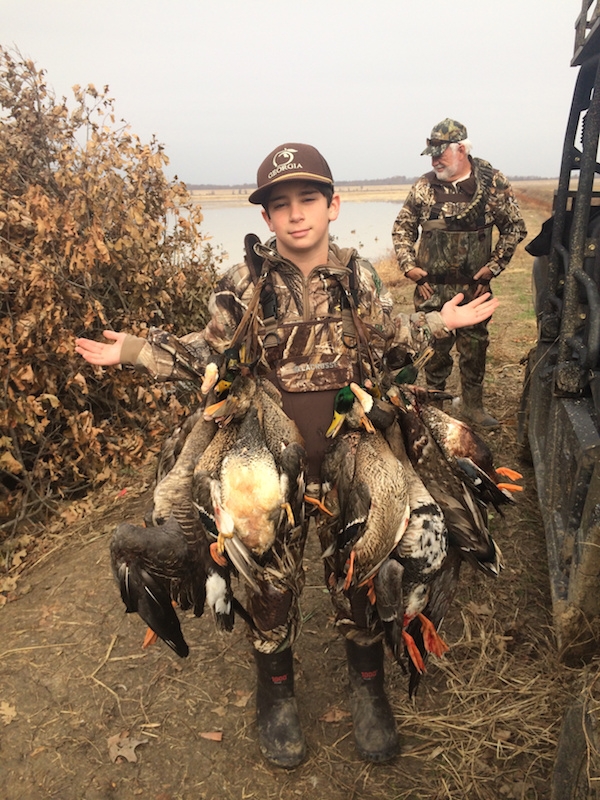 The Waterfowl Hunt
Arkansas Waterfowl Hunting Details
Each group has its own professional guide and retrieving dog. All of our duck hunting guides are locals to the Stuttgart region, with life-long waterfowl hunting knowledge of the area. They are expert duck hunters and duck callers, and work hard to provide you with a successful and memorable Arkansas duck hunt.
2020-2021 Arkansas Waterfowl Hunting Season - Dates May Change Slightly
Nov. 17 - Nov. 25th, 2020
Dec. 6 - Dec. 23rd, 2020
Dec. 26 - Jan. 27th, 2021
License Requirements:
You will need an Arkansas small game license and federal duck stamp, and either a state duck stamp or non-resident waterfowl permit.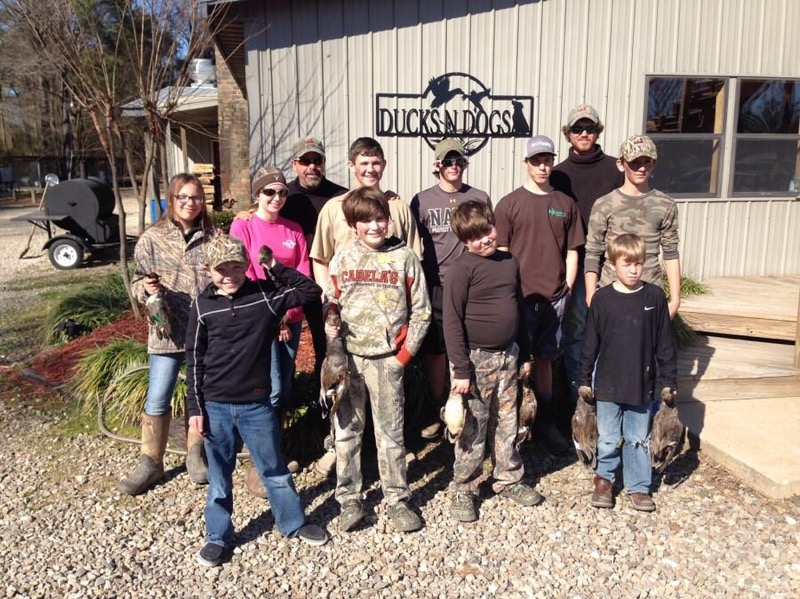 Kids Hunting in Stuttgart
Arkansas Duck Hunting Rates 2020
Morning Duck Hunt
$450.00 / person (includes overnight at the lodge, meals and duck processing; gratuities not included).
$450.00 non-refundable, non-transferable deposit required to reserve your booking.
Schedule
Arrive at the hunting lodge, Dinner and prepare for the hunt, morning duck hunt, breakfast and ducks will be processed, depart lodge.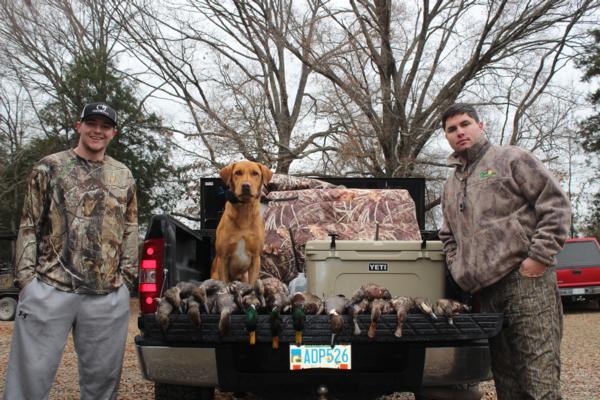 The Hunting Dogs
Focused on Birds & Hunting Dogs
Waterfowl Hunting around Stuttgart: Be it a rice field, flooded timber (when conditions permit), cypress pond, or a secret honey-hole our guides will employ a lifetime of guiding and hunting knowledge to create the Best Duck Hunting experience in Arkansas. With a variety of waterfowl hunting opportunities you will be shooting ducks and geese, supported by our highly trained duck hunting dogs.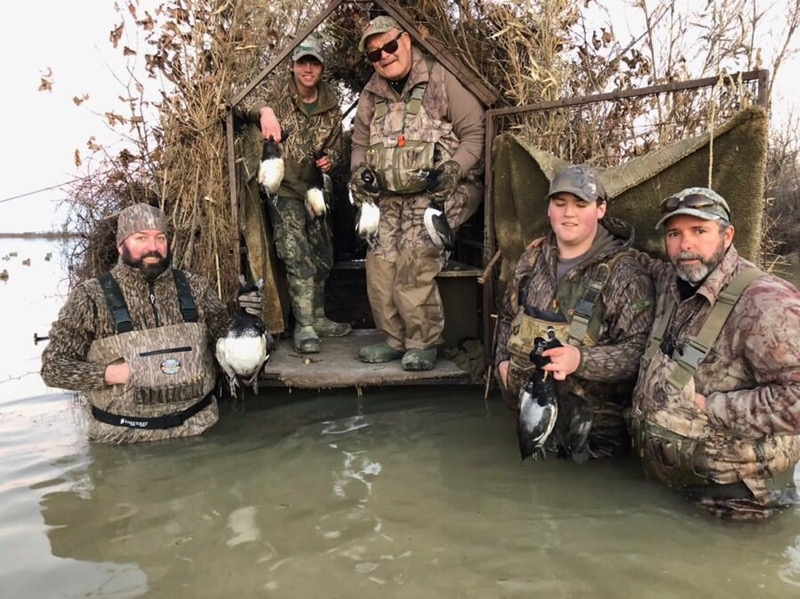 Best Duck Hunting in Arkansas
Arkansas Waterfowl Bag Limits - 2020
Six ducks per day with no more than 4 mallards - 2 hens 3 wood ducks, 1 black duck, 2 pintails, one canvasback and 2 redheads. Ducks not listed have no restrictions beyond the 6 duck per day limit. Possession limits for ducks = 3 times the daily limit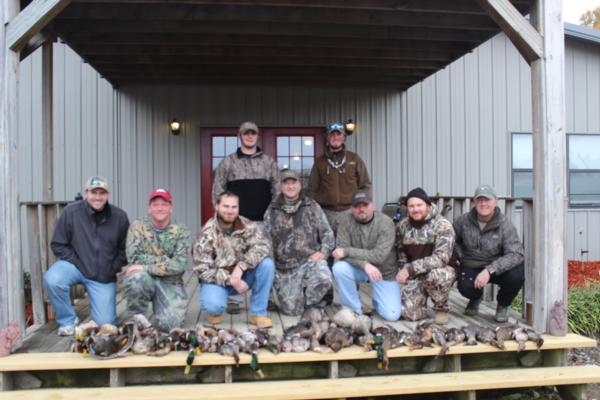 After The Duck Hunt
What To Bring:
Shotgun
Ammunition - must be steel, tungsten, bismuth, or other non-toxic material
Chest waders - camouflage
Coat - camouflage and water-proof
Cooler - for transportation of your birds home
Camera and film
Common Questions About Arkansas Duck Hunts
When is the best time for duck hunting in Arkansas?
Duck hunting is great throughout the whole season but it's best when the moon is dark. The ducks seem to be more active during this period.
What gauge shotgun should I use for Arkansas waterfowl hunting?
Most hunters use 12 gauge but 20 is sufficient. 3 or 3.5 inch shells with 1-4 shot is recommended.
What do I need to bring on my hunt?
Hunting cloths(dress in layers), rain gear, camo clothing, extra boots, cooler to take home birds.
Is an Arkansas Duck hunting license included or do I need to purchase one?
You need to purchase a license prior to your hunt. We can assist you with this after you book your hunt but you will need a Arkansas small game license, state and federal waterfowl stamps & HIP registration.