Top Duck Hunting Lodge in Arkansas
Situated just outside of Stuttgart, our two-story Luxury Duck Hunting Lodge features a game room with a fireplace, pool table, card table, and two TV sitting rooms. Televisions are fully equipped with satellite reception for you to enjoy while you relax in our comfortable lounge area. We have a full-time friendly staff that will cater to your every need, keeping your rooms and our camp neat and very clean. We welcome everyone, young and old, and promise a duck & goose hunting experience you won't forget.
This is the perfect location to relax and prepare for the next day or Arkansas guided duck hunting!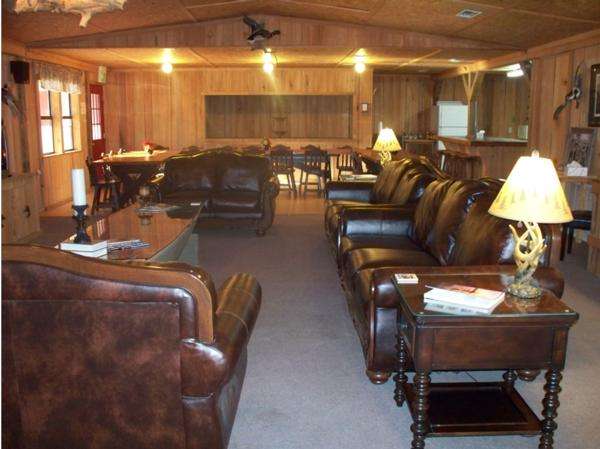 The Luxurious Hunting Lodge
Our Luxury Waterfowl Hunting Lodge will comfortably accommodate up to 40 hunters, individual or Corporate groups. We will do our best to make sure your stay is unforgettable. Start your day off before your hunt with a continental breakfast, before heading out to the blinds for an exciting day of Arkansas duck hunting. After your hunt, return to the lodge to enjoy a Southern brunch. Dinner may include meals featuring fried chicken, fish, BBQ, prime rib, or steak.
Arkansas Duck Hunting Lodge Video